Posted in
children's books
,
creative living
,
life in general
,
Norse
,
Writing today
on January 22nd, 2012 by JAZ –
Be the first to comment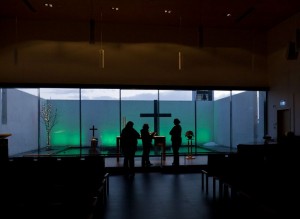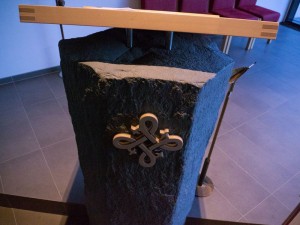 For the past year I have been working on a YA novel about a Norse teen from 1,000 A.D. I read about Gudrid Thorbjarnardottir in two of the Icelandic sagas where she is shown to have had a truly amazing life. I've tried to show her in 3D in What Else is There? The story is in the beta reader stage, so I asked my Icelandic daughter-in-law Inga to read it, then brought a copy of the manuscript last week when we were there. When we arrived, she asked if I would like instead to have the pastor of a new church in Reykjavik, which is named after Gudrid, read it first. What a wonderful opportunity.
So, we went to meet Dr. Sigríður Guðmarsdóttir at the Guðríðarkirja. She was charming. Naming the church after this strong, early Christian figure was Dr. Guðmarsdóttir's idea. She was also read more »